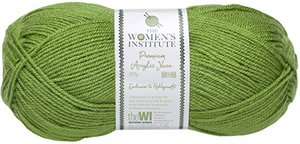 WI Yarn
WI Enterprises has launched its own brand of yarns and wools with leading craft retailers Hobbycraft. This exclusive range includes three types of yarn. Premium Acrylic, Soft and Cuddly (anti-pill fibre) and Soft and Silky (Micro Acrylic).
The range is available online - www.hobbycraft.co.uk - and at all Hobbycraft stores nationwide.
Buy Now
Books
WI cookery and lifestyle books are available from Amazon.